The best hosting solution for your eCommerce website Read on to discover the ideal hosting options that can enhance your online business.
In the world of eCommerce, choosing the right hosting provider is crucial for the success of your online store. With numerous hosting options available, it's essential to understand the features and considerations that make a hosting solution ideal for eCommerce. This article aims to explore the various factors to consider when selecting the best hosting for your eCommerce website, ensuring optimal performance, security, and user experience.
Table of Contents
Understanding eCommerce Hosting : All Key Factors
eCommerce hosting refers to the specialized hosting solutions designed to meet the unique requirements of online stores. It provides the necessary infrastructure, features, and support to ensure smooth functioning and high-performance for eCommerce websites. Key Factors to Consider:
1. Performance and Speed
In the highly competitive eCommerce landscape, every second matters. A fast and responsive website can significantly impact customer satisfaction, conversion rates, and search engine rankings. Opting for a hosting provider that offers Solid State Drive (SSD) storage can greatly enhance your website's loading speed, resulting in a seamless browsing experience. Additionally, integrating a Content Delivery Network (CDN) can distribute your website's content across multiple servers worldwide, reducing latency and improving page load times for visitors across different geographical locations.
2. Scalability and Resources
As your eCommerce business grows, it's essential to have a hosting solution that can accommodate increased traffic and resource demands. Look for a hosting provider that offers flexible resource allocation, such as scalable RAM, CPU, and storage, allowing you to easily adjust as your website's needs evolve.
3. Security and SSL Certificates
eCommerce websites handle sensitive customer information, making robust security measures a top priority. Ensure your hosting provider offers SSL certificates to encrypt data transmission, providing a secure browsing experience for your customers. Look for options like Let's Encrypt or SSL/TLS certificates.
4. Uptime and Reliability
Downtime can result in lost sales and a negative impact on your brand reputation. Select a hosting provider that guarantees high uptime, ideally with a Service Level Agreement (SLA) of 99.9% or higher. A reliable hosting solution should have backup systems and redundancy measures in place to ensure that your website remains accessible even in the event of hardware failures or other disruptions.
5. Customer Support
eCommerce websites require round-the-clock support to address any issues promptly. Look for hosting providers that offer 24/7 technical support via multiple channels like live chat, email, and phone. A comprehensive knowledge base and helpful resources can assist you in troubleshooting common issues and optimizing your eCommerce website's performance.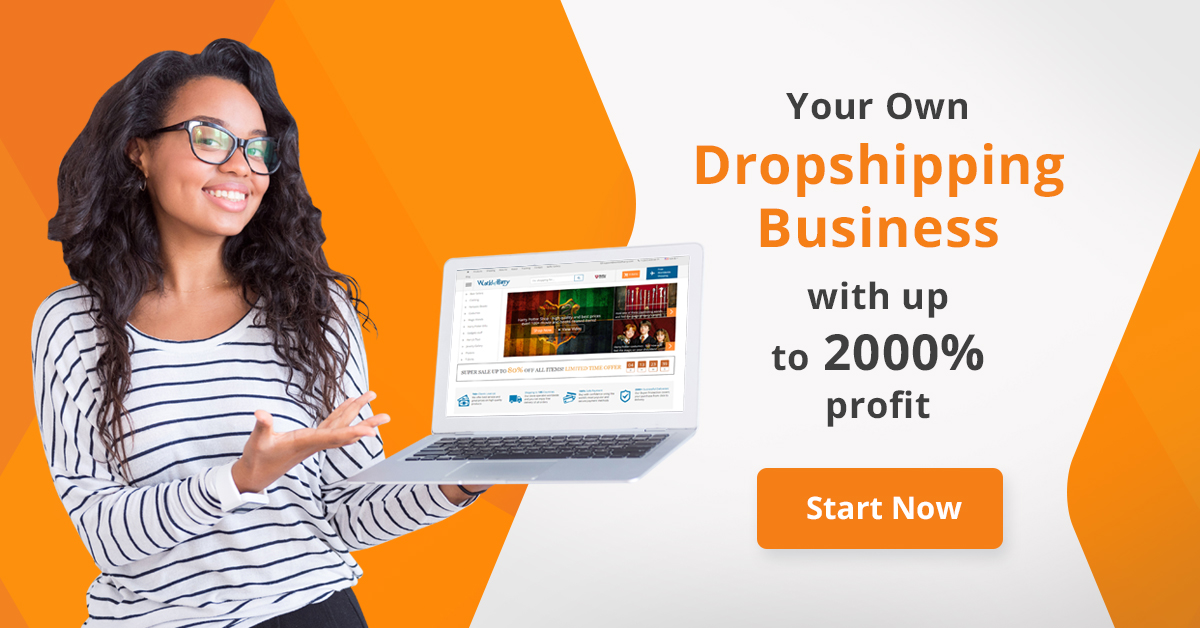 9 Best Ecommerce Hosting Providers in 2024 (Compared)
9 Best Hosting Providers has the biggest market share of ecommerce platforms. More than one in four online businesses use it to power their stores—for good reason:
1. Hostinger Web Hosting
Hostinger Web Hosting offers a robust hosting solution tailored specifically for eCommerce websites. With high-performance SSD storage, free SSL certificates, scalable resources, a 99.9% uptime guarantee, and 24/7 customer support, Hostinger ensures optimal performance and reliability for your online store. Their pricing plans cater to businesses of all sizes, providing flexibility and value for eCommerce entrepreneurs.
2. Bluehost Hosting
Bluehost Hosting is known for its reliability and tailored solutions for eCommerce businesses. Their hosting packages include features like a Content Delivery Network (CDN) for enhanced speed, advanced security measures, automatic backups, scalable resources, and dedicated customer support. Bluehost Hosting's pricing options are designed to meet the specific needs of eCommerce entrepreneurs, offering competitive packages and plans.
3. Shopify
Shopify stands out as the leading ecommerce platform, chosen by over 25% of online businesses. Here's why it's a popular choice:
Reliable Hosting: Shopify offers top-notch hosting with a remarkable 99.99% uptime, considered the industry gold standard. Its use of a content delivery network (CDN) ensures that your ecommerce store is accessible globally, ensuring speedy access for visitors, no matter how fast your business grows.
Powerful Features: Enjoy access to robust and scalable features within Shopify's ecommerce platform, such as:
Free SSL certificates
Unlimited bandwidth
Free domain name
Unlimited email forwarding
PCI compliance
User-friendly shopping cart software
Effortless Management: With Shopify hosting, you can focus on your core strengths – running your online business. Hosting updates happen automatically, eliminating the need to deal with downtime, fix bugs, or spend hours on support calls.
In summary, Shopify provides a reliable and efficient platform, allowing you to concentrate on the success of your online business while it takes care of the technical aspects seamlessly.
4. Siteground
SiteGround, a hosting provider trusted by over 2.8 million domains, boasts an impressive 98% customer satisfaction rate. Here's what their hosting service, recommended by WordPress, offers to ecommerce founders:
Security Features: SiteGround provides constant security monitoring to safeguard your website.
Customer Support: Enjoy 24/7 customer support, ensuring assistance whenever you need it.
Backup Services: SiteGround offers free daily backups to protect your data.
Cloudflare Protection: Integrated Cloudflare protection enhances your website's security.
WooCommerce Integration: Tailored hosting integration for WooCommerce, a popular ecommerce plugin for WordPress.
While SiteGround is highly regarded, it's important to note that it's no longer PCI compliant. To process payments through a SiteGround-hosted website, you'll need to invest in a compliant ecommerce platform like Shopify, incurring an additional cost.
Additional Information:
G2 Rating: SiteGround holds a solid G2 rating of 4.1 out of 5 stars.
Pricing: Plans start from $4.99 per month, making it an affordable choice for various hosting needs.
5. A2 Hosting
A2 Hosting offers diverse packages catering to ecommerce owners. Their shared ecommerce web hosting plans are ideal for new sites, and as your traffic grows, transitioning to their managed VPS hosting plan provides access to advanced features, including:
Free SSL Certificate: Secure your website with a complimentary SSL certificate.
99.9% Uptime Commitment: A2 Hosting ensures a reliable 99.9% uptime for your website.
Fast Loading Speeds: Experience fast loading speeds by default, enhancing user experience.
250 GB SSD Storage: Benefit from ample storage space with 250 GB of SSD storage.
Compatibility with PHP-based Platforms: A2 Hosting works seamlessly with PHP-based platforms like Magento, Drupal, and Joomla.
A notable feature of A2 Hosting is its commitment to environmental sustainability. Through its green initiative, the company plants trees in Ann Arbor, Michigan, whenever customers purchase a new hosting package. Consider A2 Hosting for your shortlist if sustainability aligns with your brand's values.
Additional Information:
G2 Rating: A2 Hosting holds a strong G2 rating of 4.4 out of 5 stars.
Pricing: Shared hosting plans start from $11.99 per month, offering affordability and flexibility for various hosting needs.
6. GoDaddy
GoDaddy is a major player in the hosting arena, commanding a substantial 10.4% of the web hosting market share.
Primarily catering to WordPress sites, GoDaddy provides four distinct packages tailored to your ecommerce store's needs, considering factors such as storage, bandwidth, and processing power. Each package includes:
24/7 Network Security: Ensure the safety of your website with continuous network security.
Access to 150 Free Apps: Choose from a variety of free apps to enhance your site's functionality.
Global Data Centers: Benefit from global data centers, ensuring fast loading times for your website visitors.
Free One-Click WordPress Installation: Easily install WordPress with just a single click, simplifying the setup process.
It's important to note that as your ecommerce business expands, you may need to upgrade your GoDaddy hosting plan for improved processing power and speed. To access features like 100 GB of storage and free SSL certificates, consider upgrading to an Ultimate or Maximum plan.
Additional Information:
G2 Rating: GoDaddy has a G2 rating of 3.9 out of 5 stars.
Pricing: The economy package starts from $9.99 per month, making it a cost-effective choice for various hosting needs.
7. DreamHost
DreamHost stands out as a popular web hosting service with a 100% uptime guarantee, making it a recommended choice for WordPress websites.
The ecommerce plans from DreamHost come equipped with the WooCommerce plug-in, offering additional features such as unlimited email, a minimum of 30 GB SSD storage, one-click staging, and free WordPress migrations.
Key features include:
100% Uptime Guarantee: Enjoy uninterrupted service with DreamHost's commitment to 100% uptime.
Strong Security Features: Benefit from robust security measures to protect your website.
Domain-Management Tools: Easily manage your domains with DreamHost's user-friendly tools.
Unlimited Data Transfers: Experience the freedom of unlimited data transfers each month.
Shared Hosting Money-Back Guarantee: DreamHost provides a money-back guarantee for their shared hosting plans.
24/7 Expert Support: Access expert support around the clock to address any concerns.
Additional Information:
G2 Rating: DreamHost holds a G2 rating of 3.7 out of 5 stars.
Pricing: The shared starter plan starts from $2.59 per month, offering an affordable entry point for various hosting needs.
Conclusion
Selecting the best hosting for your eCommerce website is a critical decision that can significantly impact your online business. By considering factors such as performance, scalability, security, uptime, and customer support, you can make an informed choice. Remember to evaluate your specific requirements, compare different hosting providers, and choose the option that aligns with your eCommerce goals. With the right hosting solution, you can create a solid foundation for growth, security, and success in the online marketplace.
FAQ's On best hosting for ecommerce
Here are some frequently asked questions (FAQs) related to hosting for eCommerce, along with their answers:
What is the importance of performance and speed in eCommerce hosting?
Performance and speed are crucial factors for eCommerce hosting. A fast-loading website improves user experience, boosts conversion rates, and positively impacts search engine rankings. It ensures that visitors can navigate through your online store seamlessly, leading to increased customer satisfaction and sales.
How does scalability play a role in eCommerce hosting?
Scalability is vital for eCommerce hosting because your website's resource needs may vary over time. As your business grows and experiences increased traffic, you need a hosting solution that can accommodate the additional demands. Scalable resources allow you to easily upgrade your server capabilities, ensuring your website can handle higher volumes of visitors and transactions.
Why is security important in eCommerce hosting?
Security is paramount for eCommerce hosting because online stores handle sensitive customer data, including personal information and payment details. Robust security measures, such as SSL certificates, protect this data by encrypting it during transmission, ensuring a secure browsing experience for your customers. It builds trust and confidence, essential for the success of your eCommerce business.
What does uptime and reliability mean for eCommerce hosting?
Uptime refers to the amount of time your website remains accessible and operational to users. In eCommerce, even a short period of downtime can result in lost sales and a negative impact on your brand reputation. Therefore, it's crucial to select a hosting provider that guarantees high uptime, ideally with a Service Level Agreement (SLA) of 99.9% or higher. Redundancy measures and backup systems further enhance reliability, ensuring your website remains available even during unexpected disruptions.
Why is customer support important in eCommerce hosting?
eCommerce websites require reliable and responsive customer support to address any technical issues promptly. Look for hosting providers that offer 24/7 technical support through various channels like live chat, email, and phone. Knowledgeable support staff can assist you in troubleshooting problems and provide guidance to optimize your eCommerce website's performance, ensuring smooth operations for your online business.