Welcome to another informative article by digitalseolife.com. Today we are going to give you information about more than 13 Best WordPress Plugin which will make your blog website more user friendly by adding extra features to your WordPress.
In the beginning most of the bloggers waste time in designing their blog or choosing a theme. In such a situation, the beginner blogger does not know that from which we should install the WordPress plugin in the beginning. This article of ours is going to give you information about the most useful WordPress plugins. what you need.
So in today's article, I will tell you about 13 important plugins that every professional blogger uses in his WordPress blog website.
These plugins play a huge role in making the blog user friendly. If you have just created your new blog, then you should install plugins according to your blog in your blog.
So let us now know about all the WordPress plugins one by one. This plugin is used for different types of features in WordPress. In this list we have included eCommerce, Page Builder, WordPress Speed, WordPress Backup, WordPress Migration, and Security etc. We have included the plugin.
Table of Contents
13 Important Plugin for WordPress Blog Website That You Need to Install
Plugins are tools that add additional features to WordPress. With a qualified plan, you can add virtually any feature and functionality to your website.
With the help of which you can make your website user friendly and SEO friendly. With the help of these few plugins, you can optimize your website or blog post and get maximum traffic from search engines.
1. Best SEO Plugin For WordPress – Yoast SEO
Yoast SEO: Is best wordpress plugins for seo. There is as many bloggers in the world. Who has created their blog on WordPress? It is not possible that they have not used this plugin. This plugin is very popular, you will get it in both the free and premium versions, although most people use the free version because in the free version you will get a lot of SEO features.
With the help of which you can optimize your post, and you can write very good SEO to optimize content. If you have not yet set up Yoast, then read how to set up Yoast SEO plugin in WordPress.
Features of Yoast SEO WordPress plugin:
You can easily optimize your WordPress blog.
You can do real-time analysis of your content.
The premium feature supports.
Rankmath SEO is becoming very popular at present. You can also try and see it. We are using rankmath plugin on our digitalseolife.com. Soon we will share our experience with you.
2. Jetpack
Jetpack wordpress plugin – This plugin is also very popular. It has received more than 1 Milion download. Every blogger also uses this plugin. This increases the speed of your wordpress blog. With this, it makes your website or blog secure. This plugin gives you free
Features of Jetpack plugin:
With the help of Jetpack, you can know the traffic details of your website or blog.
Protects your site
Automatically optimize and speedup your images
Akismet is also a very popular plugin. When you install it, this plugin blocks all the spam comments in your post. So that your post remains secure, and there are fewer chances of getting hacked.
Features of Akismet WordPress Plugin:
Checks every single comment of visitors and while you. Do not approve comment does not publish.
blocks spam comment.
4. WordPress Security Plugin – WPS Hide Login

If you want to see your website live all the time, you want to protect it from being hacked, then you must install this plugging. WPS Hide Login best wordpress plugins for security. This is a great plugin that we should use. For website security, Jet Pack should also be installed inside your WordPress. Which prevents hacking attacks. And with the help of this plugin, you can hide the login page of your WordPress. It is very easy to use it. After installing it, you have to go to the general setting and you have to create a different url of your login page according to you.
5. Contact Form
If you used this plugin, with the help of this plugin, people means that your visitors will be able to contact you. This wordpress plugin is very popular. Everyone blogger does this plugin.
Features of Contact form 7 wordpress plugin:
With this help people will be able to contact you
Also spam filter means that no one can send you spam
6. Elementor – WordPress Page Builder
If you are a WordPress user then you must have heard the name of Elementor page builder. Elementor Best wordpress plugins for design. Obviously, you cannot get a better page builder than this. It is a great tool to design the home page of your blog, to design the post. With the help of this tool, you can write your blog post in a very attractive way. If you want to design your WordPress home page, then you can do it very easily with its help.
Features of Elementor:
Live Drag & Drop Editor
Full Website Designs
7. Lightspeed Cash WordPress Speed Plugin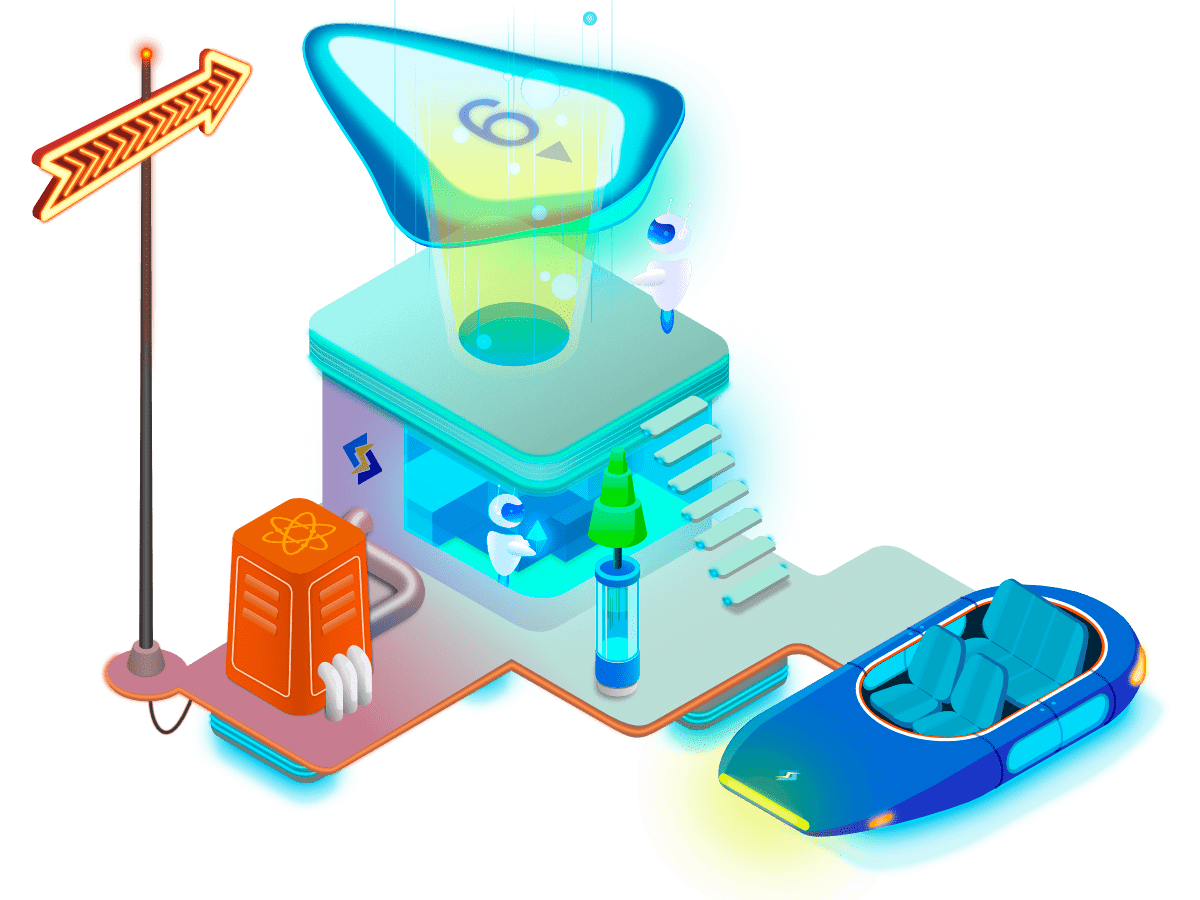 When it comes to ranking a WordPress blog or website in search engines, its speed is the most important thing. How fast a WordPress blog is opening in front of the user. So that the user can read the article without any interruption. If you are thinking to increase the speed of your blog then you should use Lite Speed ​​Cache plugin. This is a very powerful plugin that can rapidly increase the speed of your WordPress blog. without any extra settings.
We have told many more ways to increase the speed of WordPress blog, which you must know. For this, you must read this 10 Way to Increase Blog Loading Speed blog article of ours. In this you will know how you can increase the speed of your blog.
Features of Lightspeed Cash:
Easy Management With Control Panel Integration
Total Acceleration with QUIC.cloud CDN
Effective Protection
The FASTEST Cache Engine
One-Click Cloud Deployment
But this plugin only works on Lightspeed servers. Hostinger, and AtoHosting are the best among our lite speed servers.
If you are using any other hosting then you can use wp-rocket. You can download the premium plugin by clicking here. Which we are using in all our blogs.
8. VaultPress (Jetpack Backup) – WordPress Backup Plugin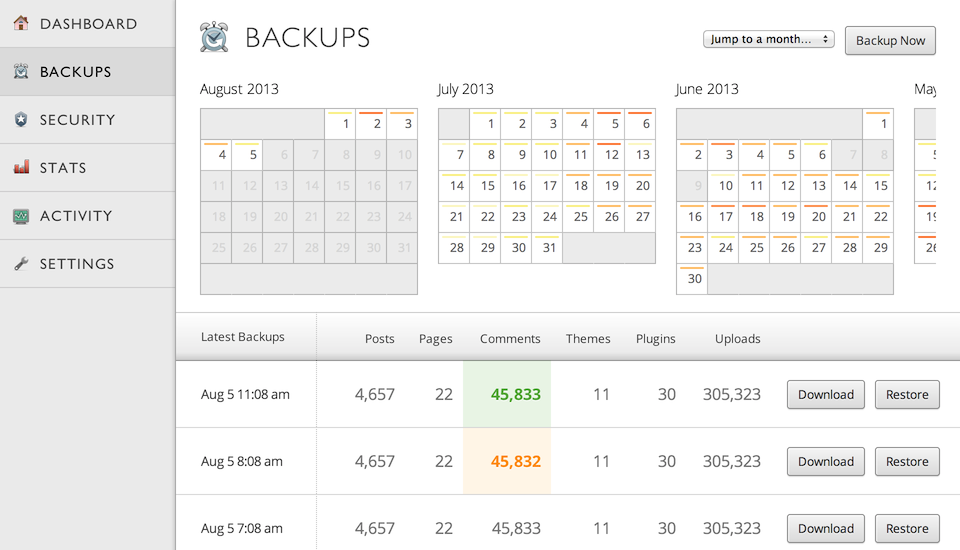 VaultPress (Jetpack Backup) is considered the most important plugin. Because if there is any problem in our WordPress, or if WordPress ever gets hacked, then it is very important for us to have a backup of it. Using which we can make our website live again. It is a plugin created by jetpack which is a premium plugin but very awesome WordPress Backup Plugin, with the help of this you can take automatic backup of your WordPress. With its help, you can set the settings for weekly, daily, or monthly backup and secure your website.
9. WordPress Newsletter Plugin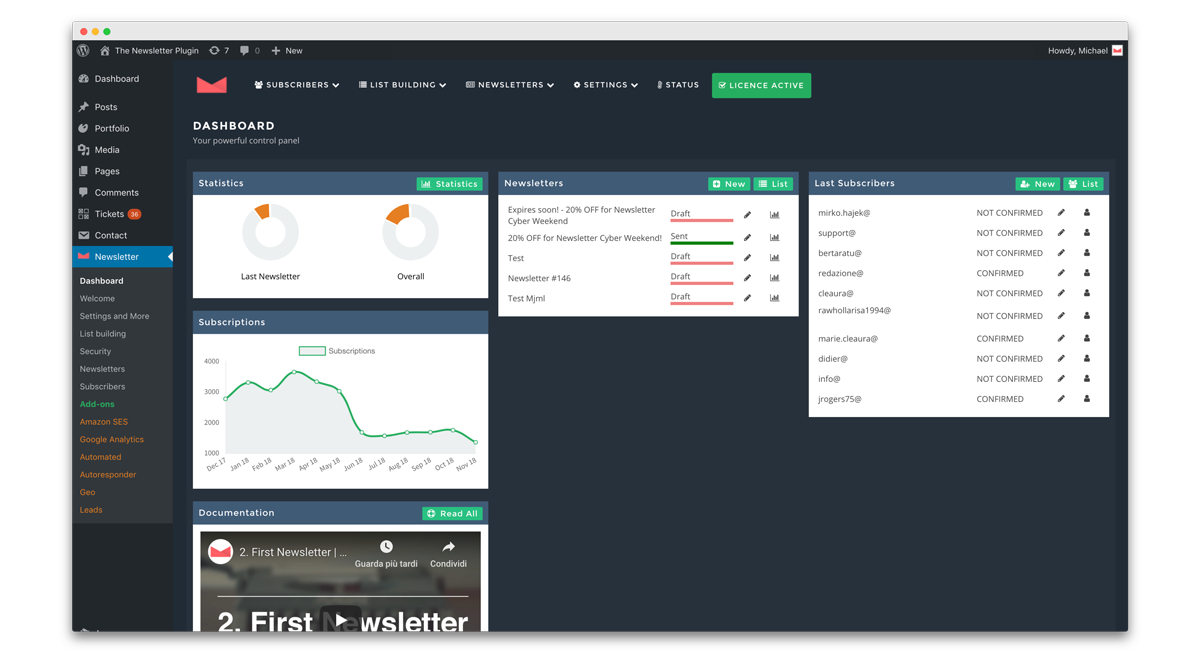 Newsletter plugin best wordpress plugins for affiliate marketers, blogs, and ecommerce store. The newsletter plugin must be installed on WordPress. With the help of this we can increase the traffic of our blog. With the help of Newslater plugin, you can repeatedly send emails of your blog articles and bring them to the blog. This is a better feature we should add inside WordPress. Which also increases our revenue and our blog also gets good ranking in search engines. Due to which the trust of the user increases on us.
10. WordPress Migration Plugin – All in One WP Migration
You will find a lot of plugins to migrate WordPress. But which plugin I am going to tell you. It is very easy to use, and you must have it installed in your WordPress. With the help of one click, you can migrate your WordPress website. And you can back it up. The name of the plugin is All in One WP Migration. This is a free and premium plugin. In its free plan, you can migrate up to 50MB of data, and if you take its premium plan, then you can migrate unlimited size WordPress as well. After that you can use this plugin in as many websites as you want.
11. Google Site Kit
If you are searching for Google Analytics Plugin. Or looking for a plugin that can help you analyze your website. So Google Site Kit Plugin made by Google can help you in this task. This is a free plugin developed by Google. With its help, you can see Google Analytics, Google Adsense, and Google Search Console live in the dashboard of WordPress. With one click, you can connect to your WordPress, with all Google products.
12. AD Inserter Plugin

This plugin will come in handy for embedding ads on your website. This is an amazing plugin. With the help of this, you can put as many ads as you want in all the articles of your blog at once. You can place the aids above the paragraph, below the paragraph, in the side bar, in the footer, in the header wherever you want. Once the code is pasted, the advertisement will be automatically displayed on all the pages. Whether you put Google's advertisement or any other ad network ad. It is very easy to use, you must also use this plugin.
13. OptinMonster
Let me tell you about this awesome tool called OptinMonster. It's like magic for your website! It helps you turn those people who visit your site but leave without doing anything into valuable email subscribers and customers.
You know, it works perfectly with WordPress, which is a super popular platform for websites. With OptinMonster, you can easily create all sorts of eye-catching things to grab people's attention, like popups, slide-ins, announcement bars, and even fun spin-the-wheel games!
The best part is, you don't need to be a tech whiz to use it. They have lots of ready-made templates that you can simply drag and drop to make your own personalized forms. How cool is that?
And guess what? OptinMonster is really smart too! It can target specific users and show them the right messages at the right time. So, everyone gets a personalized experience.
No matter if you're a blogger, run a business website, or have an online store, OptinMonster can make you more money. It helps you get back those lost sales from abandoned carts, converts more visitors into subscribers, and grows your email list. It's a win-win!
Hey, did you know that big businesses have already found success with OptinMonster? They have some real case studies that prove it. It's pretty impressive!
Just so you know, there's a free version of OptinMonster if you sign up through the WordPress plugin. But if you're looking for alternatives, Thrive Leads is another popular option for creating popups on WordPress.
So, go ahead and give OptinMonster a try. It's like having a friendly little helper on your website, bringing in more subscribers and customers for you! Happy converting!
Conclusion
So these were the 13 wordpress plugin that you should install. So how did you like this comment and tell us by commenting. And if you want to ask us anything, then please comment by asking below. And you are requested, you must share this article on your social accounts.
FAQ's on Best plugin for WordPress Website
What is a Plugin?
Plugins are tools that add extra features inside our WordPress, which we get both free and premium.
How to Install Plugin in WordPress?
Ans: First of all go to the dashboard of WordPress. Click on Dashboard > Plugins > Add New Plugin. Now install and activate the plugin you want to install.
How to uninstall plugin in WordPress?
Ans: To uninstall any plugin, we have to go to the WordPress dashboard. Then go to Install Plugin. The plugin you want to uninstall must be deactivated first. Dashboard>Install Plugin>Deactivate>Uninstall.