Hey there! Let's talk about the cool job of a social media manager and what they do. If you're interested in becoming one, you're in the right place.
This article is all about helping you understand the role of a social media manager. So, let's dive in! 😊
Table of Contents
What is Social Media Manager?
A social media manager is someone who promotes or manages an organization or a company on each of such social media sites as Facebook, WhatsApp, YouTube, LinkedIn, Quora, Twitter, Pinterest, Instagram.
So nowadays most of the people are active on social media. And that's why every brand needs to be where their customers are. And every brands need a social media manager to connect with their customers so that they can manage the social media accounts of those brands. And with each and every customer, he can connect on behalf of the brands and can convince the customers to buy the products of those brands.
Social media manager not only manages social media of brands, he also manages social media of different celebrities. Because celebrities do not have enough time to be active on their own 8-10 social media platforms and share their photos or videos on social media. That's why the photos or videos of celebrities you see on social media are managed by only one of their social media managers on the background.
Well, in simple words, social media manager does digital marketing of different brands or different celebrities through social media.
What are the Responsibilities of a Social Media Manager?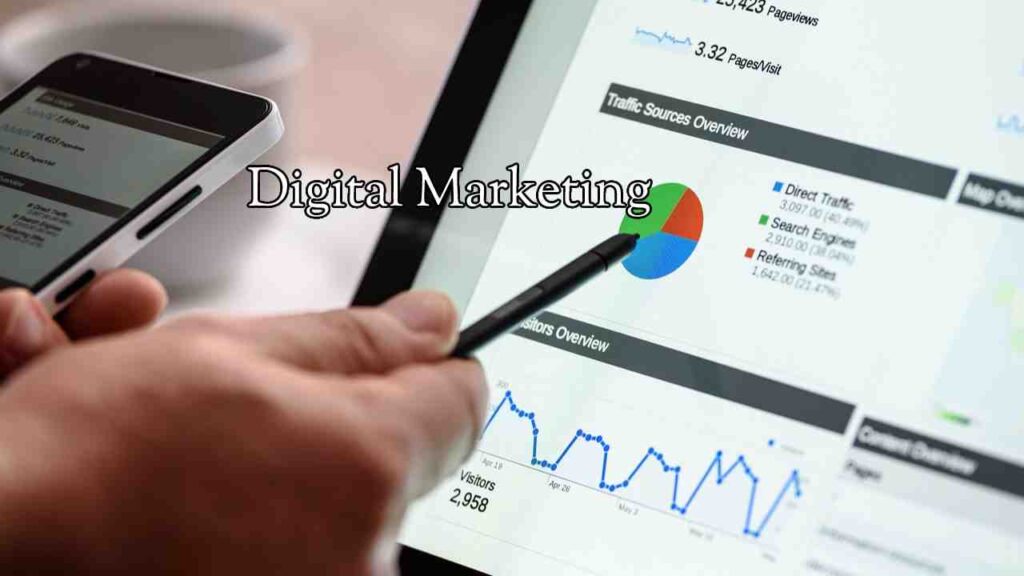 1. Identify target audience
If you handle the social media of any brands, then first of all you have to find their target audience for them. As we talked about there are many users of social media. So it is impossible that now everyone can bring their attention towards their products or brands.
That's why we need to identify the audience, and this is the biggest responsibility of a social media manager who tells his client or brand where his audience is, what he does, what is his buying capacity, his age. How much is it, whether it is male or female, what is their lifestyle and most importantly what they search on social media and what they see the most.
And it also matters a lot, which age group, which gender and which area or society your products are solving any problem. That is, what is the usability of the products of your brands.
Accordingly, you identify or find one of your target audience.
Example 1: Johnson's Baby Products, each of these Johnson's brand products are products that these brands want to reach out to people who have recently become parents. Why – Because this is a brand that makes only and only Baby Products.
Example 2: If we talk about a deodorant or perfume, every single brand or company that makes it would like to target every person who applies deodorant or perfume before going somewhere.
Example 3: If we talk about a sports car, then the main target audience of the brands or company making it is youngstar or else targeting the age group of 20 to 30.
Who is the target audience?
This is the audience a brand wants to reach. Or say that these are the audiences who want to use or use the products of a particular company or brand.
2. Connect with the audience
Once you have defined your audience, now you have to connect with those target audience. The attention span of the audience on social media is very limited time.
So when you connect with your audience, it is important that you bring your products to them again and again. For which you have to create a lot of content and share regular content and try to solve their problems regularly.
So that you can convince them to buy that products. What do you need to do to complete Responsibility?
3. CREATE CONTENT
Being a social media manager, the first thing to do is to create content for their audience. There are many platforms on social media and each platform has its own nature and it offers some of its unique features to the users.
So according to that, it is important for you to create content and reach your audience again and again.
4. Interact with your audience
So as you grow on social media, the questions of your audience also increase. These questions can be related to your products or can be related to their buying decision.
And it is very important that you answer those questions as soon as possible so that he can fulfill his buying decision.
5. Connecting with Stakeholders
An objective of your brand may also be that they want to connect with different stakeholders on social media.
Example: You are managing the social media of a stand-up comedian and for them to grow it is important that they collaborate with artists like themselves and create some content together.
So getting that collaboration done is also the responsibility of a social media manager.
Apart from this, as a social media manager, you have to do that the communication of that brand should be consistent and uniform across all social media platforms. So that a recall value can be created in the mind of the people.
6. Competitor Analysis
As a social media manager, keep an eye on your competitors and stay updated so that you can make some useful suggestions to help your client or that brand grow or improve in the future, or to deal with those competitions.
And at the same time, you have to keep in mind that the image of your brand should be maintained on every social media platform. And your audience should not leave you and go anywhere.
If you feel that any of your customers are not satisfied with any of your products and he angrily put a complaint on social media sites. For this, you can watch on Twitter or you can also watch on Facebook and you can also watch on YouTube.
Where the customers share their problems by tagging that company. In such cases it is very important to maintain the brand image. And in order to provide a good customer service, politely interact with those customers, if necessary you say sorry to them. And keep in mind that they should never have any problems with your products in the future.
7. Keep Updates On Trends
You have to keep an eye on digital trends. So that you can produce up-to-date content for your brand. and better connect with your audience.
As a social media manager, you also need to keep in mind how your brand's competitors are using social media. Do take inspiration from them. So that you can improve your future social media strategy. And bring better results for your clients.
It is also the responsibility of a good social media manager to keep their clients up-to-date. Keep telling him from time to time what is going on on social media. How can I improve further? You can do this by sharing regular reports. So that they also get an idea of ​​your performance and you guys can be sure that the goals of the brands match with which strategy you have.
How I Made $159,718 from ySense Online Surveys?
What is Social Media Strategy?
A social media strategy is to reach the right audience with the right content at the right time:
The steps of social media strategy:
Know about products/brands/clients
Find your target audience
Choose Platform
Create Content for the Audience
Have strong audience and brand engagement
Regularly check your work analytics
Find different resources
Social Media Manager Jobs
If you are also searching for the job of Social Media Manager. So today we are telling you a very good platform. Yes, you can find a job for yourself and earn money online by staying at your home. Whether you live in any city, you will get all the jobs on it. No matter what you search for on Google, you will find a link to this website somewhere. visit website.
Conclusion
Today we learned – What is a Social Media Manager, and what are the Responsibilities of a Social Media Manager, Who is the Target Audience, How a Social Media Manager Maintains the Brand Image of His Client on Every Social Media Platform and How Good and successful social media managers also keep them in a loop by having regular discussions with their clients.
FAQ's Social Media Manager Jobs
How to become a social media manager?
To get the job of social media manager, you will first need some digital marketing knowledge, good communication skills. And you can get the social media manager job by visiting this website.
What would a social media manager do?
A social media manager is responsible for creating, curating, and managing content on various social media platforms to build brand awareness, engage with the audience, and drive business growth. They also analyze performance metrics and develop strategies to improve online presence.
What is the degree of social media manager?
The degree required for a social media manager can vary, but a bachelor's degree in marketing, communication, or a related field is often preferred. However, relevant experience and digital marketing skills can be equally valuable.
Is social media manager a good career?
Yes, a career as a social media manager can be quite promising. With the increasing importance of online presence, businesses rely on skilled professionals to manage their social media accounts. It offers good earning potential and opportunities for growth in the ever-expanding digital landscape.